FOURTEEN students are celebrating having successfully completed Activate, a popular and widely recognised community development course, on its return following the Covid-19 pandemic.
Supported by ng homes and delivered by the University of Glasgow, the course gave participants active in their communities an opportunity to reflect on what they do and why they do it in their respective roles.
The popular course, held in Saracen House, Possilpark, celebrated its return last November, having been forced to halt due to the Covid-19 pandemic. Participants came from a wide range of community organisations, including ng homes.
Activate Tutor Gary Harkins said: "It has been a pleasure to deliver the Activate course in North Glasgow.
This group of participants, having come from such a varied background, responded enthusiastically to the course, sharing skills and knowledge. Having completed the course, I am looking forward to seeing them put their newfound skills into practice throughout the local community.
They were a great group and is has been a pleasure working with them."
Catherine Rossine, ng homes Chair congratulated the students adding "We were delighted to welcome the Activate Course back and to see such a wide diversity of participants studying with Glasgow University in their local community.
We are looking forward to seeing them receive their awards soon – and to see these participants continue to make a positive difference in the North Glasgow community."
Participants were full of praise for the most recent session, encouraging others to sign up, with feedback including:
"I really enjoyed everything, the tutoring, the interaction and getting to know people and what they do."
"All sessions were very informative and thought-provoking. (I particularly) enjoyed the sessions on Globalisation and Power and Privilege".
"This course has opened my eyes to how a community needs (to work together) to achieve their goals."
"I've learned many things but most importantly that community working together for each other is a powerful vehicle."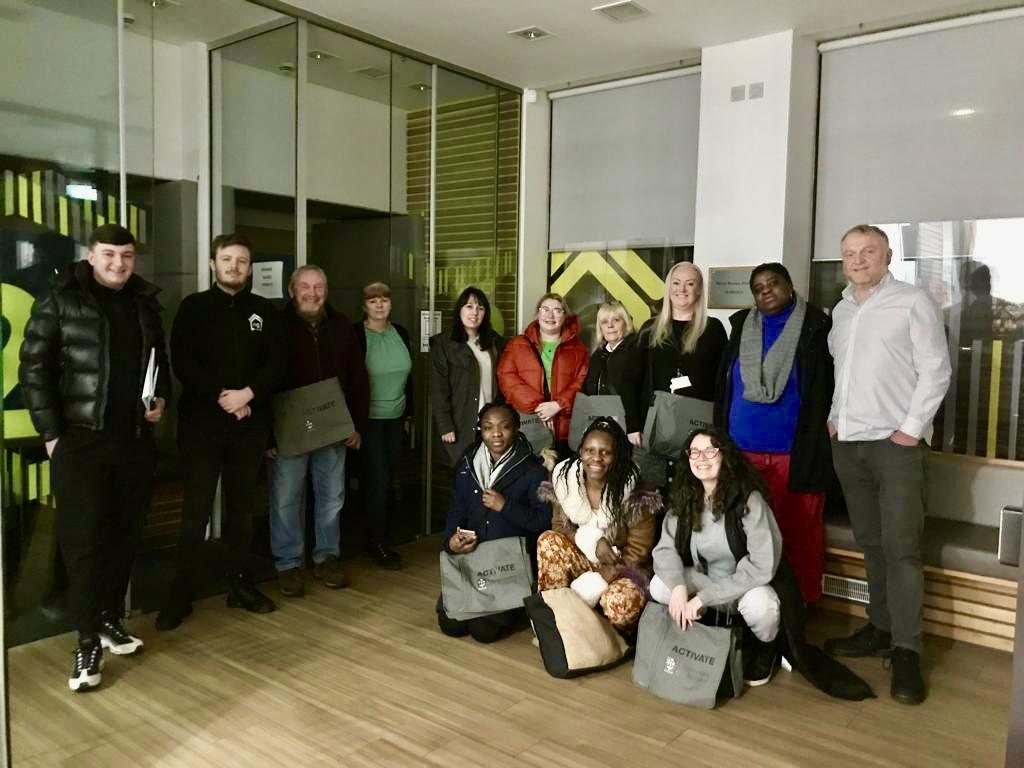 Activate graduates gather with tutor Gary Harkins in Saracen House
Activate is a foundation level course in community development which is run in partnership with local community organisations. Key features include building on the experience of volunteers and activists to develop community capacity and strengthen local networks through raising awareness of different ways to effect community change.
The course encourages and enables participants to think more deeply about the work they are doing and challenge their own views and the views of others.
Topics covered by the course include the values and principles of community development, anti-discriminatory practice, power and participation, local and global links, group work, learning for change, monitoring and evaluation.
The most recent session of Activate wrapped up in February; the students will receive their awards at a ceremony at Glasgow University later this year.
The next session is due to begin in the near future. Activate is open to anyone over 16 years of age and there is no upper age limit. Those that take part will learn about community work and local/global issues through discussion and group work. Anyone interested should contact Paula Mailey on 0141 560 6000 or email pmailey@nghomes.net