ng homes has won two national awards at the prestigious TPAS National Good Practice Awards.
The ceremony was held at the Golden Jubilee Hotel in Glasgow on 29 June 2023. Organised by TPAS Scotland, the awards attract applications from across the housing sector in Scotland.
Celebrating the work undertaken throughout the year to improve communities, services, and more, the TPAS Scotland National Good Practice Awards mark a milestone in the social housing calendar. They have been designed to recognise the fantastic work and innovation happening across the sector both by individuals and organisations.
They also highlight best practice and offer a chance to celebrate efforts at all levels within the housing sector in Scotland.
ng homes celebrated a double win on the night, winning Outstanding Achievement for Best Practice in Developing Communities for the Association's work in North Glasgow supporting community needs, removing barriers and enhancing wellbeing. Champion of the Year: Individual Staff went to Deputy Director of Regeneration Margaret Fraser, recognising her efforts within the community to influence services and culture to ensure the needs of the community are met.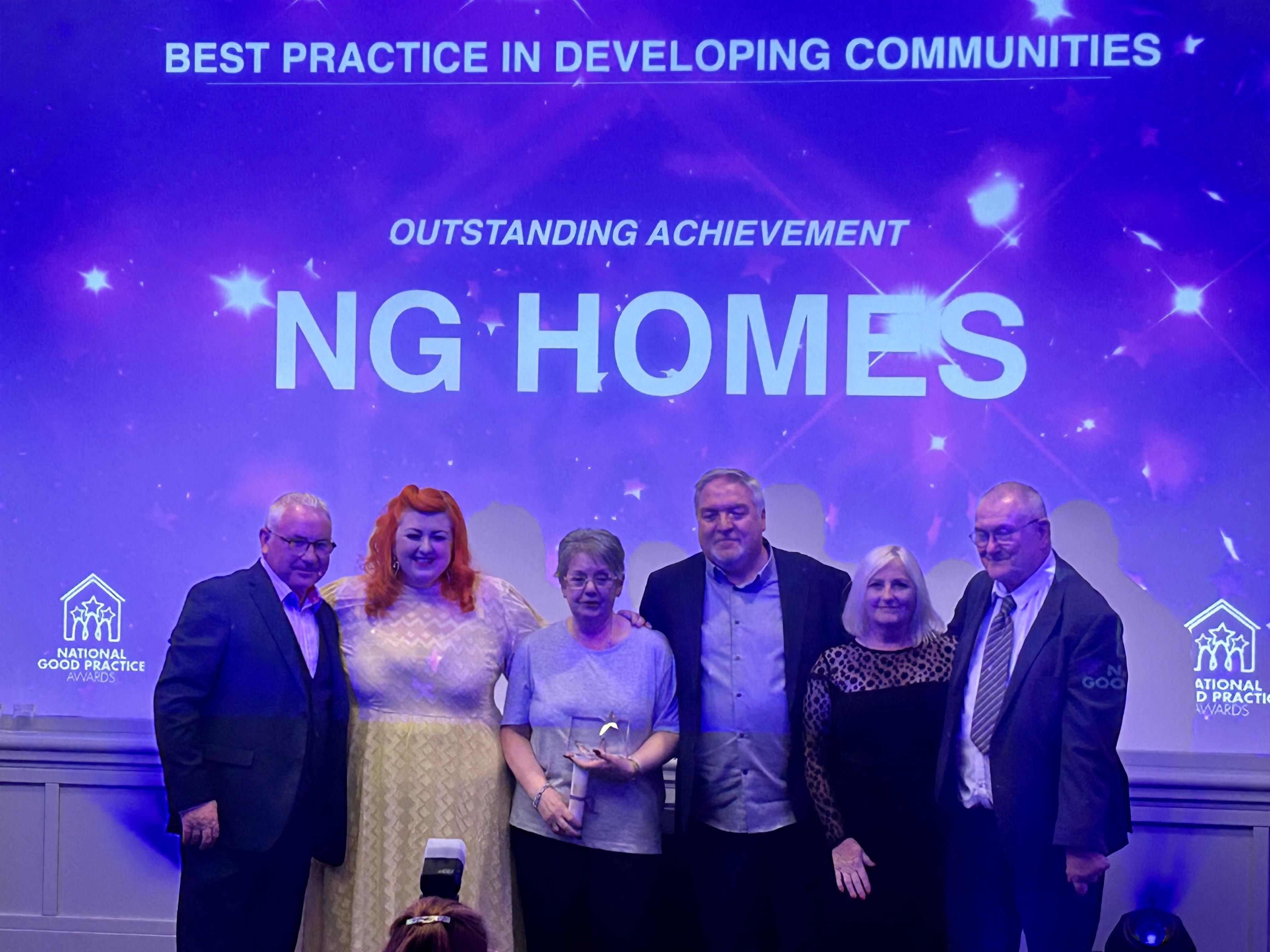 Celebrating the Best Practice in Developing Communities - Outstanding Achievement award at the 2023 TPAS National Good Practice Awards
ng homes Chairperson, Catherine Rossine, was delighted with the wins, saying "the TPAS National Good Practice Awards help showcase that great things can happen when people come together. It is empowering to see the impact on local communities right across the country when best practice and commitment to community working come together.
I am delighted to see ng homes recognised for all the hard work, dedication and commitment demonstrated daily, ensuring that we continue to deliver excellent service to our tenants and residents across North Glasgow."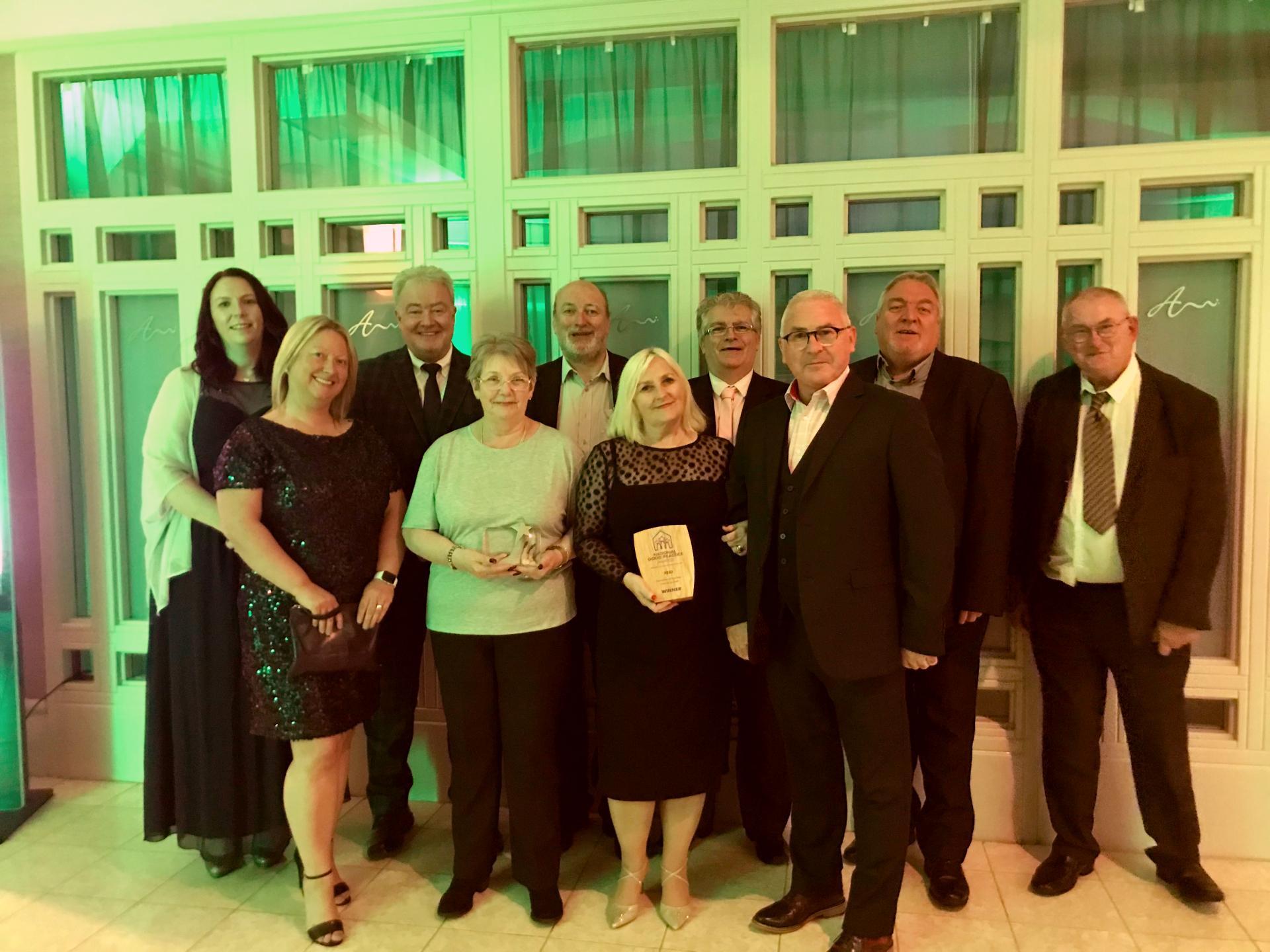 Staff and Board Members celebrate a double win after the TPAS National Good Practice Awards, Glasgow
Margaret Fraser, who was surprised on the night with her nomination and win, added "I was completely taken aback and overwhelmed on winning this award from TPAS Scotland who are renowned for their vital work in Tenant Participation.
I would like to thank those who nominated me and I feel very humbled on receiving this accolade for my work in North Glasgow which has been such an amazing privilege.
It has been a wonderful journey over the past 11 years with ng homes staff, local organisations, community partners, tenants and wider community and with the 'Power of Us' we have seen many positive changes.
As I retire in a few weeks' time, I will take with me the sentiments behind this award together with the memories, friendships, and connections across our community."