There's still time to take part in our "Getting to Know You" survey!
This survey is all about you - from your health and wellbeing to how you get around, manage your budget, and connect with your community. By taking this survey, you will help us understand what matters most to you, the housing or support needs you or your family may have and, importantly, how we can change the services we provide to suit you better.
Your views and thoughts will help us to develop and improve our services so that we can better meet your needs. We understand that every individual and family has different needs and preferences, and we are keen to know more about what we are doing well, where we could improve and what we could be doing differently.
Let's talk - please follow the link to take part in our Getting to Know You survey. You can also scan the QR code below to take part.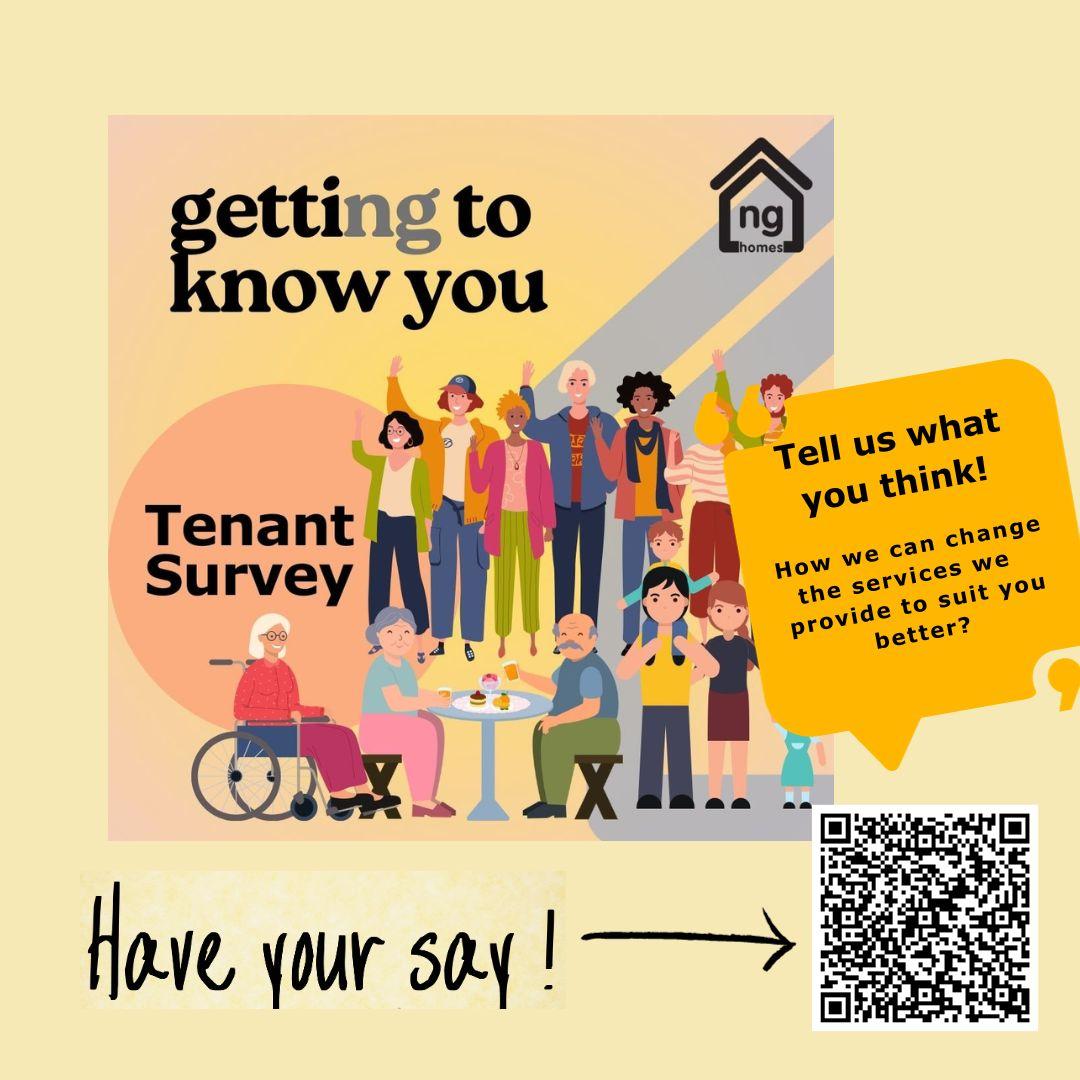 Each completed survey will be entered into a monthly draw for a chance to win a £100 voucher.
Questions?
If you need help or need this in another format such as large print or another language, please get in touch with us by phone on 0141 560 6000 or email info@nghomes.net
Thank you for taking part!