While the virus has not gone away, there has been a marked improvement in the impact that Covid-19 has on our day-to-day lives. As always, the health, safety and wellbeing of our tenants, customers, and staff remains our top priority.
If you have any questions or concerns from changes caused by or linked to Covid-19, please speak to your housing officer as soon as possible. We are here to help.
Our offices are open Monday to Friday 9:00am-4:30pm for our tenants and other customers on an appointment-only basis. If you would like to make an appointment with one of our team, please contact 0141 560 6000 or email info@nghomes.net
You may also find the links and partners below helpful.
Universal Credit
If you're concerned that your income may be affected due to the Coronavirus or you need advice on benefits, please visit the Universal Credit website. Here you'll find information about claiming Universal Credit, what to do if your earnings change and how to make a new claim.
Please visit this website regularly as it will be updated and display the most up to date information.
GEMAP
GEMAP are providing information on the latest benefit and welfare rights information. Please visit their website detailing helpful advice on PIP, energy costs, Universal Credit, new style ESA and much more.
GEMAP can provide assistance with the following:
Universal Credit
Council Tax Reduction
Rent arrears
Living with debt
Debt Management Plan
The Scottish Welfare Fund
Tax Credits
Housing Benefit
Fighting sanctions
Managing money
Claiming Personal Independence Payments (PIP)
Representation at appeals
To make an appointment please call 0141 560 6000.
Scotcash
Scotcash can help you make the most of your money by providing a range of financial support, guidance, and other services.
They can assist with:
• Opening a basic bank account
• Advice on savings
• Working in partnership with Glasgow Furniture Initiative and Spruce Carpets to help furnish your home. If you cannot afford the upfront costs, they can help by providing the finance you need and arrange a manageable repayment plan which can be tailored to your budget.
To make an appointment please call 0141 276 0525.
Glasgow Helps
GCVS has collated a directory of community support for different services. A range of services are available in North West Glasgow, North East Glasgow and South Glasgow. Please visit their website to find the service or support you need.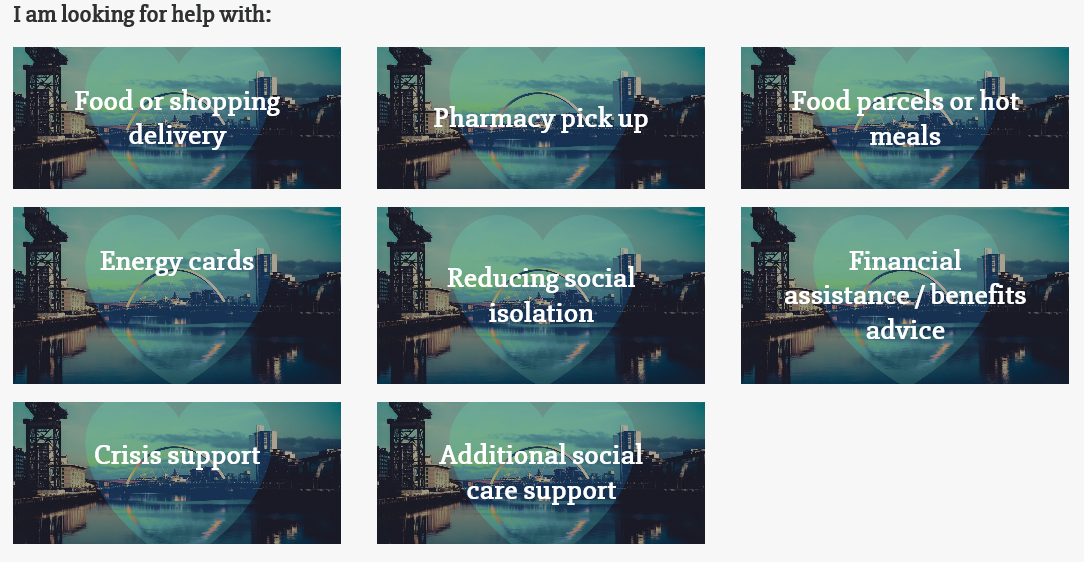 Age Scotland
Age Scotland has compiled advice for older people and their families on the latest coronavirus guidance and what we can all do to help each other stay safe. This includes checking in on them by giving them a ring, checking in via social media, Skype calling or even sending some snail mail! You can call Age Scotland for practical information and advice on this phone number: 0800 12 44 222. Or, there's lots of helpful information on their website.
Coronavirus guidance for carers
Carers UK has collated helpful information for carers and for those who need vital support. It has guidance for working carers, how to protect someone you care for and how you can be prepared.
Stay Alert, Shut Out Scammers - Police Scotland
Police Scotland have issued advice to stay alert and watch out for scammers as we continue to work our way back to regular services in our communities.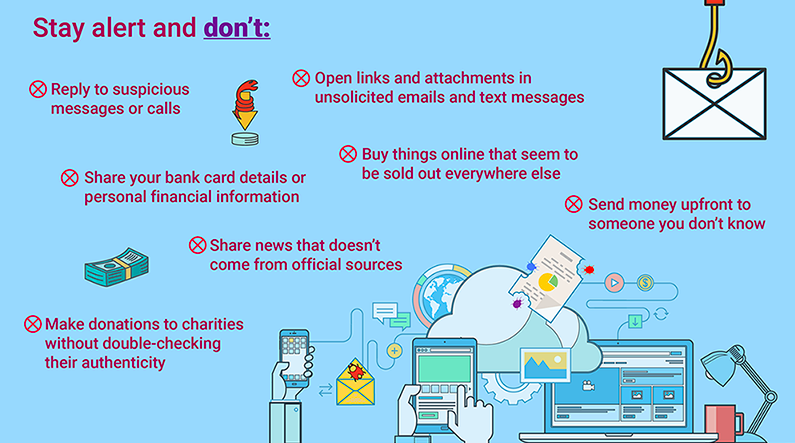 View their website for official information.
Fire Safety - Scottish Fire and Rescue Service
With us still spending more time at home, there can be an increased risk of fire. SFRS have issued advice on staying safe within your home. This includes kitchen and electrical safety, escape plans and night time routines.
For the latest COVID-19 news from SFRS please visit their website.
Looking after your mental health
The Mental Health Foundation has lots of advice on taking care of your metal health. Keep yourself informed from reputable sources and try avoid speculation, and if you need to talk to someone about your mental or emotional state please know that help is available.
Help for young people
Young Scot have compiled lots of helpful information, like how to look after yourself during the outbreak and answers to frequently asked questions.
ENABLE Scotland
Important Coronavirus information has been issued by ENABLE to support those living with a learning disability and their families. Please visit their website to keep up to date with their guidance.